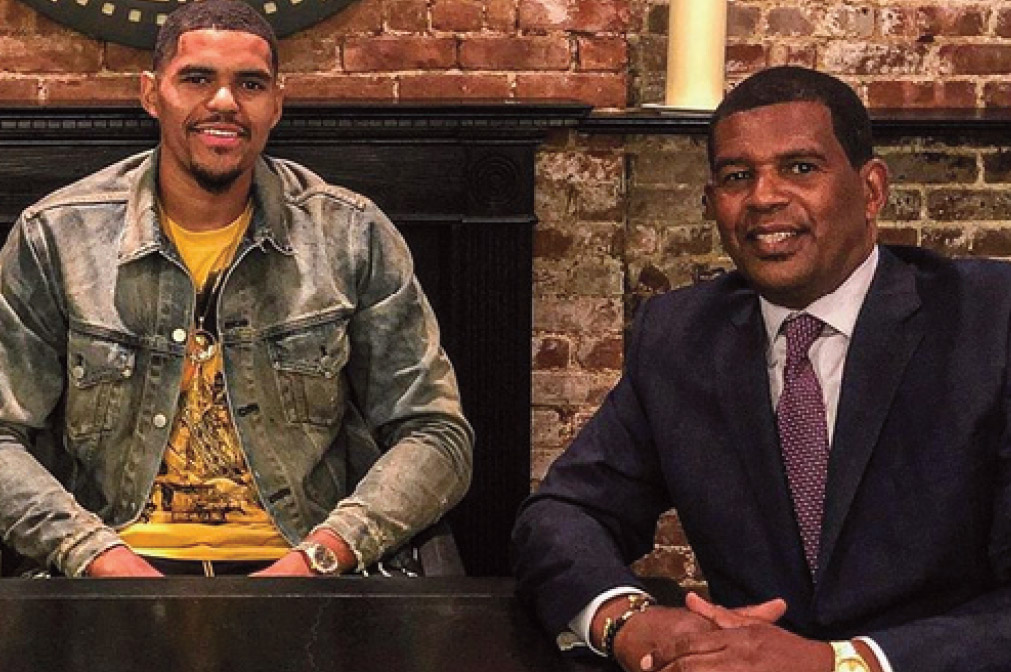 Tobias Harris Pens 5-Year $180 Million Deal to Stay with Philadelphia.
Power Forward and New Free Agent Will Remain a 76er and Plans to Prioritize "Style of Play" in Seasons to Come
Melville, New York; June 30, 2019 — As of June 30, 2019, Philadelphia 76er Tobias Harris officially moves into unrestricted free agency — but not for very long, it would seem. At the time of this release, June 30, 2019, it is reported that 26-year-old Harris just signed to remain with Philadelphia for a reported additional 5 years and $180 million. The immediate signing of Harris confirms his value and increasing equity as a successful NBA professional and for his unquestioned contributions to the league, both on and off the court.
In a recent interview for Bleacher Report, Harris laid out his top priorities for the next phase of his evolving game, both for summer training as well as longer term. "The most important thing for me, I would say, is 'style of play,'" stressed Harris. "That's big for myself and my game, how I envision myself playing, envision myself growing and getting better year after year." Harris cites "ball movement" as a key area of his new intensified focus moving forward, what he has called "the biggest thing" in terms of style of play. With Harris expected to move into his athletic peak during these critical upcoming seasons, all eyes will be on him to see how this new personal development strategy manifests itself in his game, and in particular, what that evolution will mean for the 76ers.
Said Harris of the signing: "I couldn't be happier to stay with a team I respect as highly as Philadelphia. The future is looking brighter than ever right now, and my sights are set on doing my best to help post winning results to every season and beyond. I am and will remain a Philadelphia 76er."
"This contract is the result of a diligent work ethic, an unfailing commitment to excellence, and the belief that if you press in, every day, lifechanging opportunities will follow," said Torrel Harris, President and CEO of Melville, NY, based Unique Sports Management International, uniquesportsmanagement.com the firm that represents Tobias Harris, as well as his brothers, Tyler Harris and Terry Harris, high-performing basketball players in their own right. "It is the next phase in a plan that was charted long ago for these young men. I am very proud of my son Tobias and this next critical foothold in his exciting ascendency in the NBA," added Harris, both agent and father of Tobias Harris. "We expect these next few years to bring seminal moments to the legacy he is building, in-season and beyond, bringing tangible results to the 76ers and its quest to win NBA championships."
Known for getting "max money" for the athletes the firm represents, Unique Sports Management International takes a holistic approach to the representation of its high-profile clientele. Prioritizing lifestyle management beyond the performance criteria of any given sport, the mission at Unique is to assure its athletes have planned for lasting success and financial prosperity post-career.
The agency's focus is on prudent preparation during the years that athletes compete professionally, enabling smooth and fruitful transitions to retirement and post-play life. It's a value proposition that continues to differentiate Unique from other sports management firms. This, and the company's impressive 30-year track record for getting young players signed at top money, help Unique live up to its name as a sports management company set apart. A peek at uniquesportsmanagement.com reveals a solid history, a stellar roster, and speaks to the company's influential connections at the NBA.
About Unique Sports Management International
Unique Sports Management International (USMI) is a full-service sports agency that provides access to comprehensive, long-term support for its clients' needs, which includes their professional, financial and personal growth. Long-term management and financial stability are key and  have set this agency above all others.